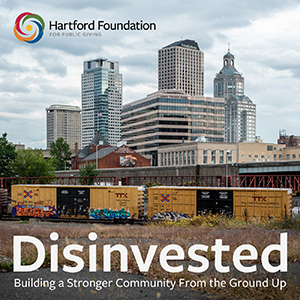 Disinvested is a podcast about the resilience of an American city and how we can build a stronger and more inclusive community from the ground up.
Our first episode is about Inclusive Economic and Community Development. 
In this episode, we discuss the disparities that exist in Hartford and the surrounding communities, how we got here, and what we can do to create an economy that works for everyone.